Sydney Masters
Hockey Association
Merv Goodridge and Doug Dawson Cup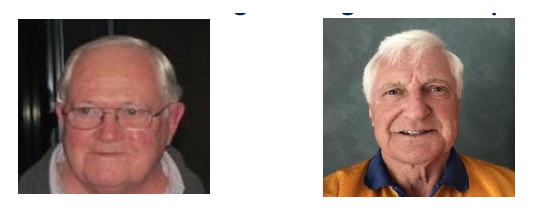 Background
In October 2021, the Board of Sydney Masters Hockey Association and the Committee of ACT Masters Hockey, agreed to establish an annual Intercity Masters Hockey Challenge between Canberra Masters and Sydney Masters teams.
The inaugural Challenge would be held in Canberra (at the ACT State Hockey Centre) on Sunday 12 December 2021 and involve 4 teams each (Masters Over 40's), Senior Masters (Over 50's), Grand Masters (Over 60's) and Legends (Over 67).
In recognition of two of the foundation members of Sydney Masters Hockey and ACT Masters Hockey, it was agreed that the Intercity Masters Hockey Challenge trophy would be named The Merv Goodridge and Doug Dawson Cup.
The 2022 Challenge will be expanded and to be held at Sydney Olympic Hockey Centre on 19-20 November.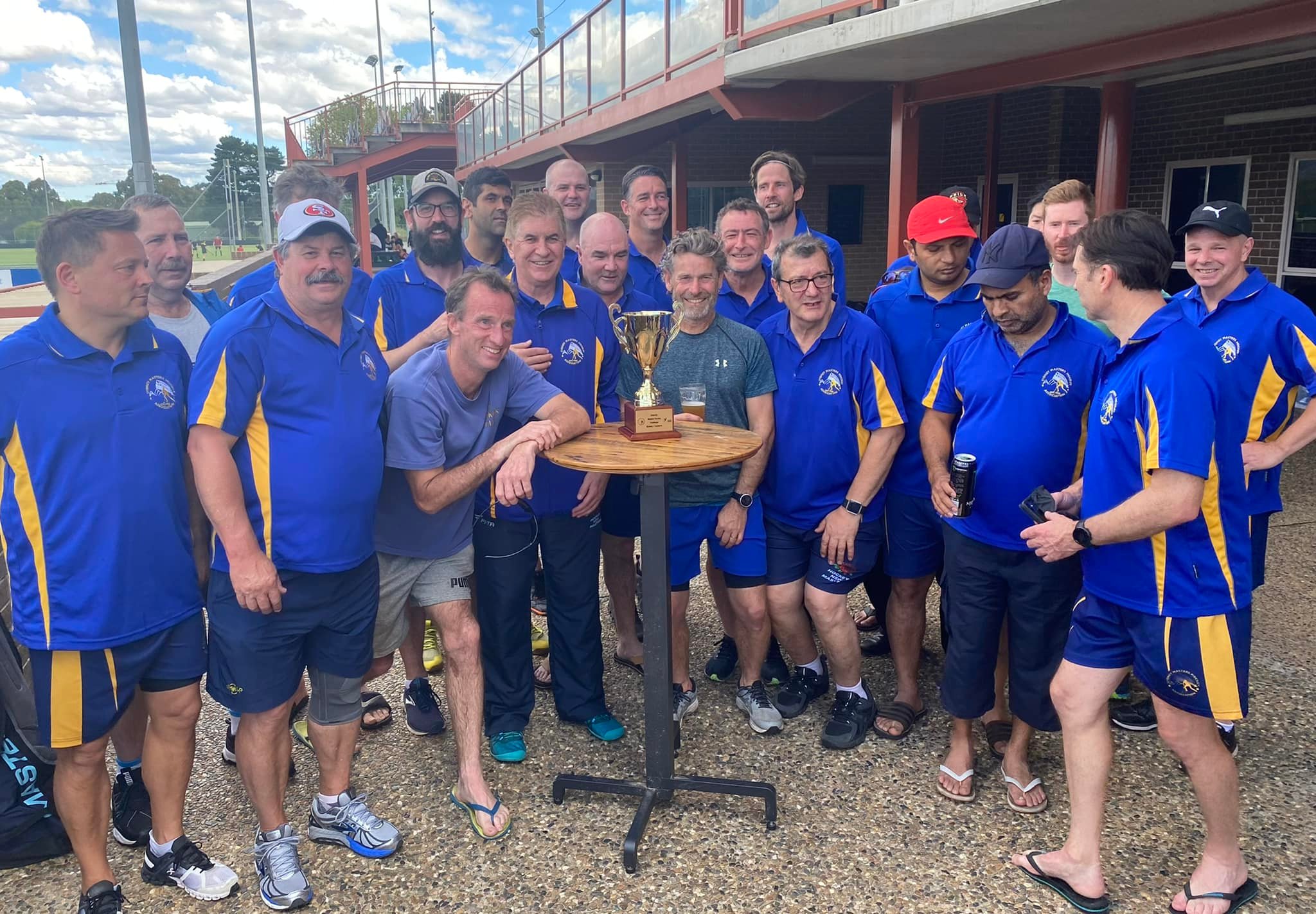 2021
Thank you to everyone who made the commitment to participate in the inaugural 2021 Intercity Masters Hockey Challenge in Canberra – all 65 of you in total (plus the many families and friends who also travelled)
It was great to see an awesome bunch of people represent Masters Hockey in Sydney – from the seasoned veterans who have played representative masters hockey for many years to those who experienced it for the first time – you all did us proud.
Thank you again to our wonderful Managers, Umpires and Medical support team – we appreciate your valuable contribution and assistance at all times.
The overall result was in the balance right up until the last 2 games of the day (it wasn't looking good after 4 matches and Sydney were 1-3 behind).
Thankfully, the Masters and Senior Masters teams reversed earlier losses in the day to record great wins, after the Grand Masters had earlier completed a clean sweep of their 2 matches with impressive victories which meant Sydney were successful in winning the Merv Goodridge and Doug Dawson Cup – in the inaugural year 2021.
Merv would have been extremely proud and humbled to have the Cup named after him – but he would have been most proud of everyone who represented Masters hockey in Sydney over the weekend (both on and off the field)
FYI – the full results were –
Masters – Game 1 (Loss 0-1), Game 2 (Win 3-1)
Senior Masters – Game 1 (Loss 0-3), Game 2 (Win 1-0)
Grand Masters – Game 1 (Win 1-0), Game 2 (Win 3-0)
Legends – Loss 1-3
With 4 wins Sydney Masters WON the inaugural Merv Goodridge and Doug Dawson Cup by 4 Matches (8 points) to 3 (6 points)
Thanks to the Team Captains for all your assistance and support in arrangements for your teams and the performances of all players in every match.
Congratulations everyone for a highly successful weekend – we will be doing this again with Canberra in Sydney on 19-20 November 2022
Please check out the Photo Gallery for more photos.