Sydney Masters
Hockey Association
Welcome to Masters Division
Masters Division is SMHA's 3rd Grade competition. It is an over 40 competition and contested by seven clubs.
Team's currently competing in Masters Division include:
Club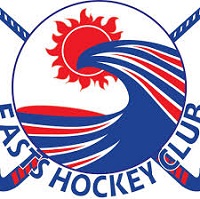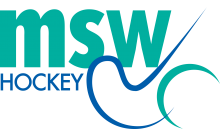 Macarthur MM Hockey
Contact club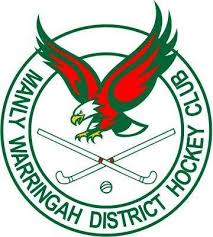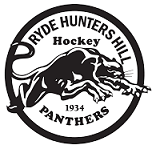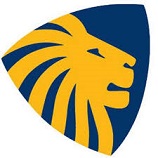 Syndey University
Contact club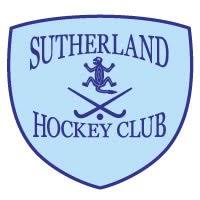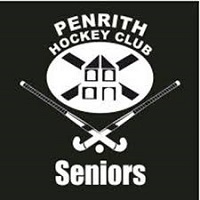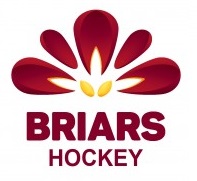 Masters Division Draw
Please click on the Round number/ Date below to view round information. shadow.
| Date | Home Team | Away Team | Time | Venue | Score |
| --- | --- | --- | --- | --- | --- |
| 01/03/2022 | Ryde HH 3 | Sutherland 1 | 20:10:00 | Olympic | 0 - 3 |
| Date | Home Team | Away Team | Time | Venue | Score |
| --- | --- | --- | --- | --- | --- |
| 07/03/2022 | Ryde HH 3 | Sydney Uni 3 | 18:40:00 | P2 | - |
| 07/03/2022 | Manly GNS 3 | Penrith | 19:55:00 | P2 | 2 - 0 |
| Date | Home Team | Away Team | Time | Venue | Score |
| --- | --- | --- | --- | --- | --- |
| 14/03/2022 | Sydney Uni 3 | Manly GNS 3 | 18:40:00 | Olympic | 0 - 1 |
| 14/03/2022 | Easts | Penrith | 18:40:00 | P2 | 5 - 0 |
| 16/03/2022 | Briars 3 | Sutherland 1 | 19:55:00 | P2 | 0 - 5 |
| 16/03/2022 | Ryde HH 3 | Macarthur 2 | 21:10:00 | P2 | 2 - 0 |
| Date | Home Team | Away Team | Time | Venue | Score |
| --- | --- | --- | --- | --- | --- |
| 21/03/2022 | Briars 3 | Sydney Uni 3 | 19:55:00 | P2 | 0 - 2 |
| 23/03/2022 | Easts | Sutherland 1 | 18:40:00 | P2 | 4 - 5 |
| 23/03/2022 | Ryde HH 3 | Penrith | 19:55:00 | P2 | 2 - 0 |
| 23/03/2022 | Macarthur 2 | Manly GNS 3 | 21:10:00 | P2 | 2 - 1 |
| Date | Home Team | Away Team | Time | Venue | Score |
| --- | --- | --- | --- | --- | --- |
| 29/03/2022 | Ryde HH 3 | Easts | 18:40:00 | P2 | 1 - 0 |
| 29/03/2022 | Sutherland 1 | Manly GNS 3 | 19:55:00 | P2 | 2 - 0 |
| 28/03/2022 | Sydney Uni 3 | Macarthur 2 | 18:40:00 | P2 | 3 - 2 |
| 29/03/2022 | Briars 3 | Penrith | 21:10:00 | P2 | 8 - 1 |
| Date | Home Team | Away Team | Time | Venue | Score |
| --- | --- | --- | --- | --- | --- |
| 12/04/2022 | Penrith | Sutherland 1 | 18:40:00 | P2 | 0 - 10 |
| 12/04/2022 | Macarthur 2 | Briars 3 | 19:55:00 | P2 | 2 - 1 |
| 04/04/2022 | Easts | Sydney Uni 3 | 20:10:00 | Olympic | 0 - 4 |
| 12/04/2022 | Ryde HH 3 | Manly GNS 3 | 21:10:00 | P2 | 3 - 0 |
| Date | Home Team | Away Team | Time | Venue | Score |
| --- | --- | --- | --- | --- | --- |
| 19/04/2022 | Sutherland 1 | Macarthur 2 | 20:10:00 | Olympic | 5 - 0 |
| 19/04/2022 | Penrith | Sydney Uni 3 | 18:30:00 | Olympic | 1 - 2 |
| Date | Home Team | Away Team | Time | Venue | Score |
| --- | --- | --- | --- | --- | --- |
| 11/05/2022 | Penrith | Macarthur 2 | 18:40:00 | P2 | 1 - 1 |
| 11/05/2022 | Ryde HH 3 | Briars 3 | 19:55:00 | P2 | 1 - 2 |
| 11/05/2022 | Easts | Manly GNS 3 | 19:55:00 | Olympic | 1 - 2 |
| 17/05/2022 | Sutherland 1 | Sydney Uni 3 | 21:25:00 | Olympic | 1 - 0 |
| Date | Home Team | Away Team | Time | Venue | Score |
| --- | --- | --- | --- | --- | --- |
| 25/05/2022 | Briars 3 | Sutherland 1 | 18:40:00 | P2 | 0 - 5 |
| 25/05/2022 | Ryde HH 3 | Macarthur 2 | 18:40:00 | Olympic | 6 - 1 |
| 25/05/2022 | Sydney Uni 3 | Manly GNS 3 | 19:55:00 | Olympic | 0 - 1 |
| 25/05/2022 | Easts | Penrith | 21:10:00 | Olympic | 1 - 3 |
| Date | Home Team | Away Team | Time | Venue | Score |
| --- | --- | --- | --- | --- | --- |
| 31/05/2022 | Briars 3 | Manly GNS 3 | 18:40:00 | P2 | 0 - 1 |
| 31/05/2022 | Penrith | Sydney Uni 3 | 19:55:00 | P2 | 0 - 1 |
| 31/05/2022 | Macarthur 2 | Easts | 21:10:00 | P2 | 1 - 0 |
| Date | Home Team | Away Team | Time | Venue | Score |
| --- | --- | --- | --- | --- | --- |
| 09/06/2022 | Manly GNS 3 | Briars 3 | 18:40:00 | P2 | 1 - 0 |
| 09/06/2022 | Macarthur 2 | Easts | 19:55:00 | P2 | 5 - 0 |
| Date | Home Team | Away Team | Time | Venue | Score |
| --- | --- | --- | --- | --- | --- |
| 14/06/2022 | Ryde HH 3 | Sutherland 1 | 19:55:00 | P2 | 0 - 2 |
| 14/06/2022 | Briars 3 | Easts | 21:10:00 | Olympic | 5 - 0 |
| Date | Home Team | Away Team | Time | Venue | Score |
| --- | --- | --- | --- | --- | --- |
| 22/06/2022 | Briars 3 | Easts | 18:40:00 | Olympic | 1 - 1 |
| 22/06/2022 | Penrith | Manly GNS 3 | 19:55:00 | Olympic | 2 - 0 |
| 22/06/2022 | Sutherland 1 | Macarthur 2 | 21:10:00 | Olympic | 9 - 0 |
| 22/06/2022 | Ryde HH 3 | Sydney Uni 3 | 19:55:00 | P2 | 2 - 0 |
| Date | Home Team | Away Team | Time | Venue | Score |
| --- | --- | --- | --- | --- | --- |
| 06/07/2022 | Ryde HH 3 | Sydney Uni 3 | 21:10:00 | Olympic | 1 - 0 |
| Date | Home Team | Away Team | Time | Venue | Score |
| --- | --- | --- | --- | --- | --- |
| 12/07/2022 | Sydney Uni 3 | Macarthur 2 | 18:40:00 | P2 | 0 - 2 |
| 12/07/2022 | Ryde HH 3 | Easts | 19:55:00 | P2 | 5 - 0 |
| 12/07/2022 | Sutherland 1 | Manly GNS 3 | 21:10:00 | P2 | 5 - 0 |
| 12/07/2022 | Briars 3 | Penrith | 21:25:00 | Olympic | 0 - 1 |
| Date | Home Team | Away Team | Time | Venue | Score |
| --- | --- | --- | --- | --- | --- |
| 20/07/2022 | Penrith | Sutherland 1 | 18:40:00 | P2 | 0 - 3 |
| 20/07/2022 | Macarthur 2 | Briars 3 | 21:10:00 | P2 | 3 - 2 |
| 20/07/2022 | Ryde HH 3 | Manly GNS 3 | 21:10:00 | Olympic | 6 - 1 |
| Date | Home Team | Away Team | Time | Venue | Score |
| --- | --- | --- | --- | --- | --- |
| 26/07/2022 | Easts | Sutherland 1 | 19:55:00 | Olympic | 0 - 5 |
| 26/07/2022 | Briars 3 | Sydney Uni 3 | 21:10:00 | Olympic | 2 - 3 |
| 26/07/2022 | Ryde HH 3 | Penrith | 21:10:00 | P2 | 3 - 4 |
| 02/08/2022 | Macarthur 2 | Manly GNS 3 | 20:10:00 | Olympic | 1 - 0 |
| Date | Home Team | Away Team | Time | Venue | Score |
| --- | --- | --- | --- | --- | --- |
| 09/08/2022 | Sutherland 1 | Sydney Uni 3 | 19:55:00 | P2 | 3 - 0 |
| 09/08/2022 | Ryde HH 3 | Briars 3 | 21:10:00 | P2 | 5 - 0 |
| 09/08/2022 | Penrith | Macarthur 2 | 20:10:00 | Olympic | 0 - 5 |
| 09/08/2022 | Easts | Manly GNS 3 | 21:25:00 | Olympic | 1 - 4 |
| Date | Home Team | Away Team | Time | Venue | Score |
| --- | --- | --- | --- | --- | --- |
| 17/08/2022 | Easts | Sydney Uni 3 | 19:55:00 | Olympic | - |
Masters Division Ladder
| Team | Games | Win | Draw | Loss | G+ | G- | +/- | Points |
| --- | --- | --- | --- | --- | --- | --- | --- | --- |
| | 14 | 14 | 0 | 0 | 63 | 4 | 59 | 42 |
| | 14 | 10 | 0 | 4 | 37 | 13 | 24 | 30 |
| | 14 | 8 | 1 | 5 | 25 | 30 | -5 | 25 |
| | 14 | 7 | 0 | 7 | 14 | 23 | -9 | 21 |
| | 13 | 6 | 0 | 7 | 15 | 16 | -1 | 18 |
| | 14 | 3 | 2 | 9 | 13 | 44 | -31 | 11 |
| | 14 | 3 | 2 | 9 | 22 | 31 | -9 | 11 |
| | 13 | 1 | 1 | 11 | 13 | 41 | -28 | 4 |